Hyundai Polytech is engaged in the development of a number of parts
required for safe driving of automobiles and delivery of the parts to several leading domestic/foreign companies.
RESEARCH & DEVELOPMENT
R & D
As a future-oriented parts manufacturing enterprise,
Hyundai Polytech is building theright blueprint through continuous research and development activities.
We are fulfilling the requirements for efficient management designed
for customer satisfaction by producing our parts from a strategic foothold in the world and localizing delivery.
GLOBAL OPERATION
GLOBAL OPERATION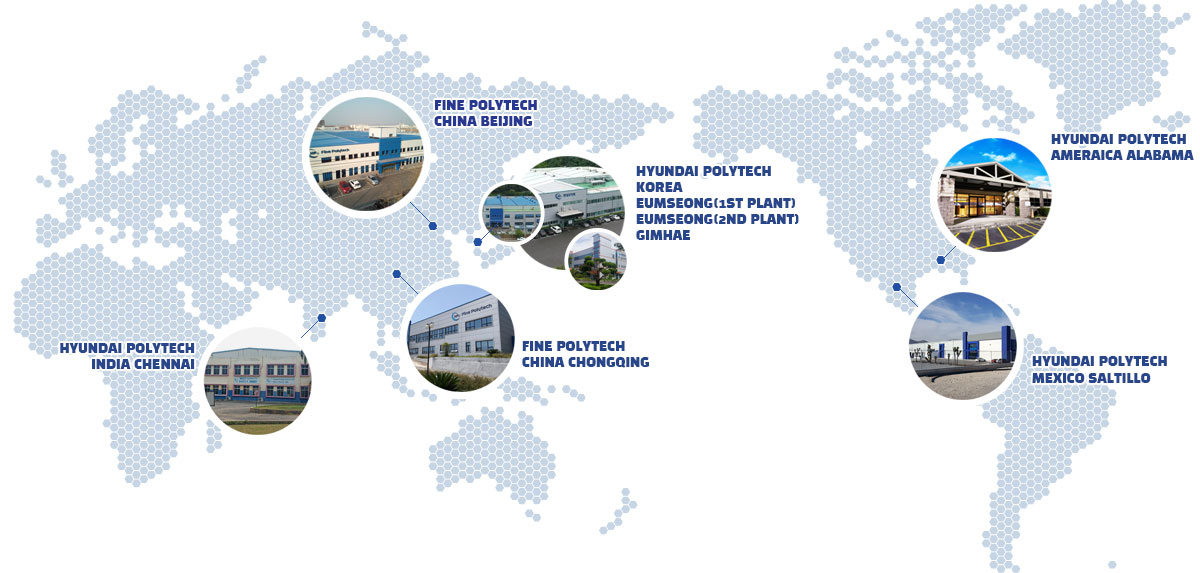 The ground for technology development is being established through
partnerships with several leading international companies.